Homescreen is the face of the iPhone to the world. Not much has changed to this since its first. Today's homescreen has more of a space than before. But, as smartphone industry started to rise, no one much cared about the comforts of the home screen.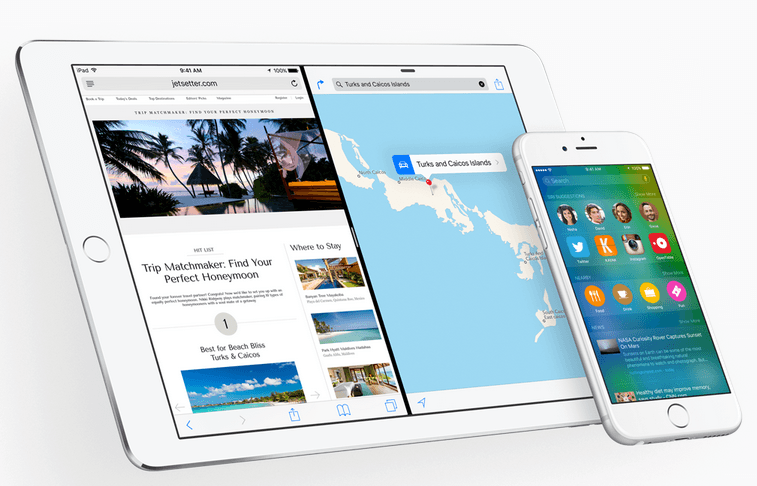 image courtesy https://www.apple.com/au/ios/ios9-preview/
Slowly, Apple gave the users new ways to move around through the phone. The multitasking tray got flexible and provide shortcut to jump between the apps rather than returning back to the homescreen every time. As the users started using more apps, the Spotlight option became a quick and easy way to find the one desired.
Most recently, the interaction shifted towards the homescreen. Interactive notification helped the users to jump straight to the relevant app. Another example is the brilliant camera shortcut, which let the user's jump straight to the lens without unlocking the screen.
The new version, iOS 9 has incorporated more proactive features. The phone can now sense the daily habits and make the particular app available as a shortcut on the lock screen. On pluging in the headphones it will automatically cater the user music based on the location, evicting the need to find the music app.
Other than this, iOS 9 will be offering a new interactive personalised search panel. Like, on the left on the homescreen the users will be now able to see shortcuts for contacts and apps, both filtered by context. Homescreen, now is very interactive and easily guesses who the user might want to talk to, or what they desire to do, based on their location, time and what they are currently doing.
The search version has become advanced and more accurate. Search feature in iOS9 will get information and functionality out of the apps themselves and show it in the results, giving out more accurate search result.
Above mentioned are few of its best features, which came along iOS 9.
 Get in touch with us if you want to hire iPhone Specialist for your iPhone development project and for more information visit https://www.heliossolutions.co/mobile-technologies/ios-app-development/