Apple recently came out with an operating system, both for Mac and iOS. OS X EI Capitan and iOS 9 respectively. There are few amazing upgrades made to the both for better usability.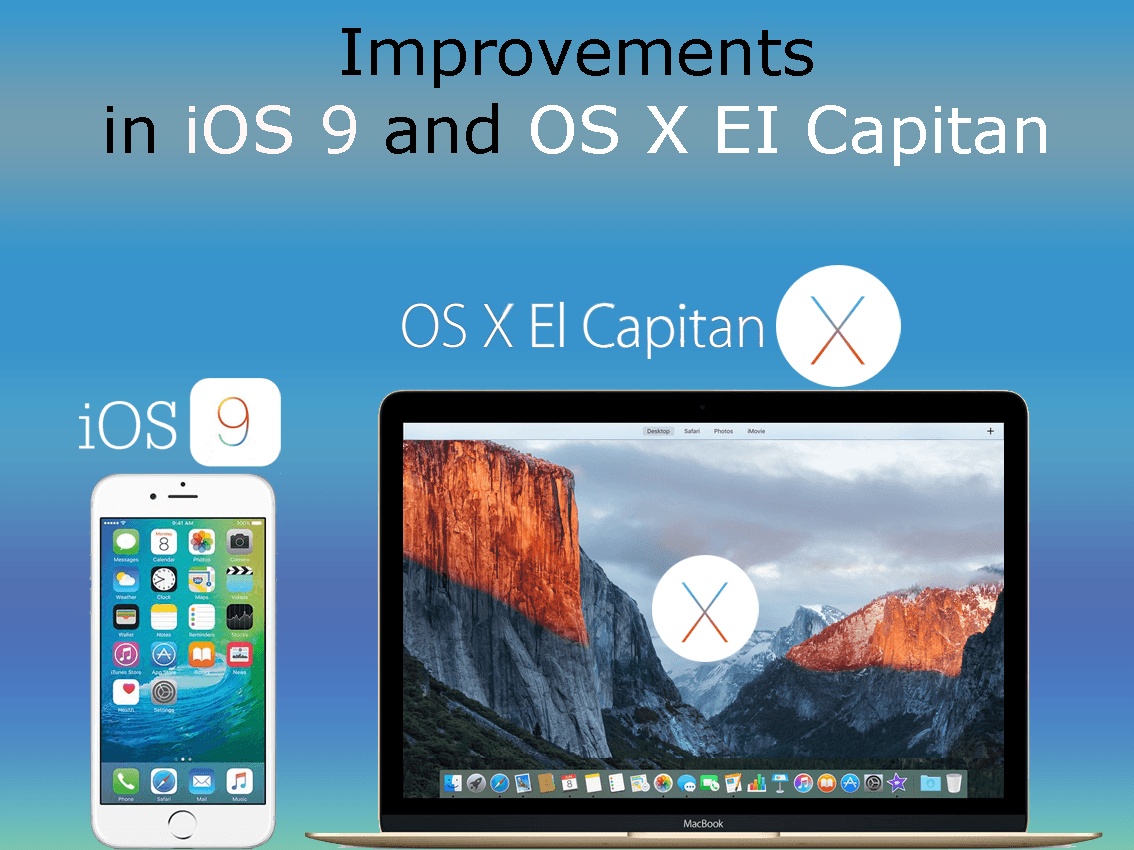 Apples new iOS update is all about revamping user experience and performance.
Several underlying improvements have been made, like
Improvement in the battery life
Reduced storage space taken up by the operating system (huge benefit for the users with 16gb device)
More intelligent Siri
Proactive features added to the whole OS to manage tasks better
A revamped search screen on the left for commonly used apps
Recommendations for restaurants and venues
Transit directions included in Maps
Important news
A new News app
New features added in Notes
And finally a split-screen multitasking feature for the iPad
New improved window management feature with a new split view, displaying two fullscreen windows at once
Improved spotlight search with natural language support
Updates to Maps and Notes
New features included in Safari like, Pinned sites and a new mute button to silence the audio from any tab
New gestures and smart suggestions added in the Mail
Moreover this whole new update improves system performance which helps do lot of tasks on Mac faster than before. And it has been also included with Metal for highly improved graphics performance.
Both the updates have been made available for the registered developers, as for beta testers, Apple plans to provide them in July. The public release for both should be expected soon.
As predicted, many of the system upgrades involved stability and performance fixes. Plus, improvement updates in many apps. The updates will actually make life easy.
Get in touch with us if your planning to Outsource iPhone  Development project . We have a team of iPhone Specialist who will help you at every stage of Development or visit https://www.heliossolutions.co/mobile-technologies/ios-app-development/