iOS 9 update does not have many new features compared to iOS 8, however its voice assistant Siri was evidently one of the most crucial tech company's priority release. iOS 9, along with bringing improved battery life, security also brings more intelligence to Siri and search.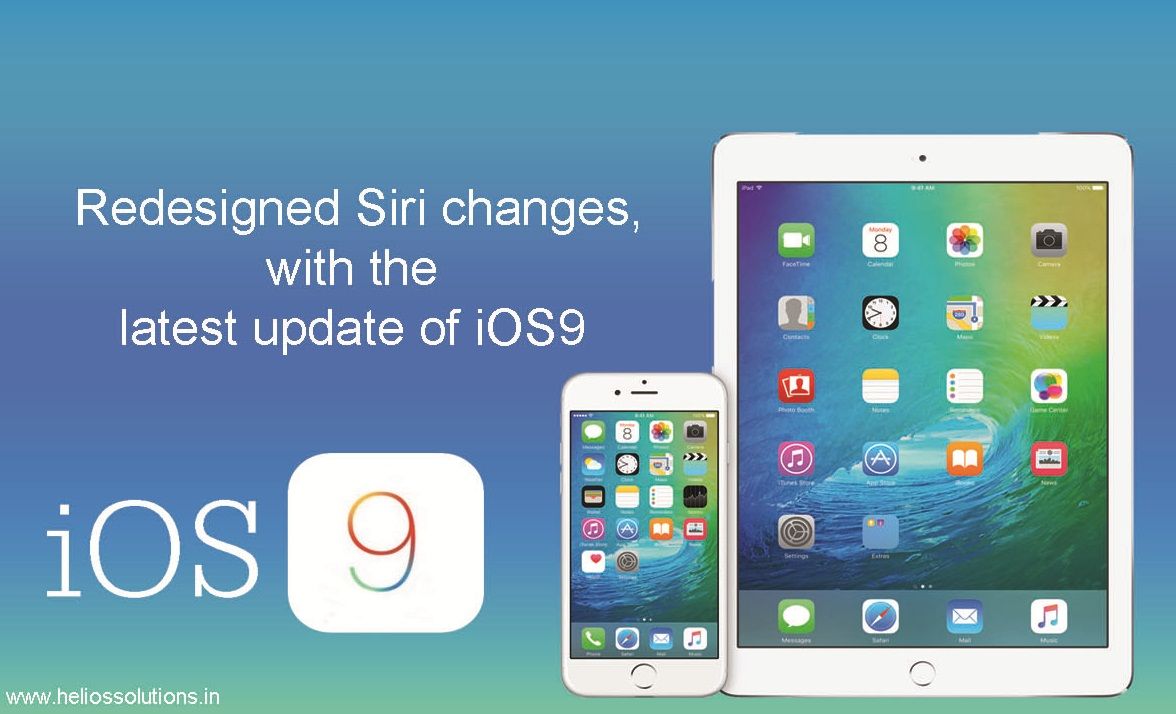 Siri has been revamped to be extra intelligent and features a new user interface that is found on Apple Watch. The features included in Siri with this new update, are: Proactive Assistance, context-mindful skills, and smarter, and highly effective search instruments all the way through iOS.
Proactive assistance means Siri is contextually aware and offers user content and information based on time and place. For instance, Siri will now automatically suggest music to listen to as soon as the user connects the earphones to their phone. Siri will suggest options to users driving the car to listen to an audio book or a podcast.
Siri can now easily search for a user through their email to identify the number or caller and display the information, in case the user gets a call from an unknown number not in their phonebook.
Apple, with iOS 9 update can has also redesigned Siri for the spotlight search window with frequently used apps and contacts, as well as one-tap links to nearby locations and display breaking news stories.
The new update now comes with better search, with live sport scores, video hunt of renowned video sites and an individual API especially for search. This search formula is also deep-linked with a focus to yield discerning entrance to information within apps.
With focus being on security and privacy, the new search and Siri functionality is anonymous and also does not require an Apple ID. Rather it uses a randomized identifier and is also not linked to other Apple services or shared with third-party apps.
Get in touch with us if you want to hire iPhone Specialist for your iPhone development project and for more information visit https://www.heliossolutions.co/mobile-technologies/ios-app-development/