e-Commerce websites has seen a humongous growth in recent years. We have seen the level at which they have improved the user experience, with all the luxury and finesse they have to offer and deliver. The e-Commerce sophistication and leisure have grown to a new level with the help of development platforms and online marketplaces that are the source of power to these multi-vendor stores.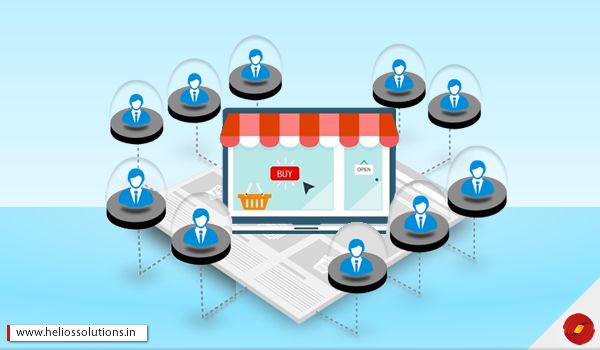 Recent reports suggest that, WooCommerce holds about 26.3% of the market share, meanwhile both the Magento editions (Community and Enterprise) together has a market share of 29.1%.
Here we shall discuss about the top three software options, namely Magento, WooCommerce and PrestaShop that will help you build a better multi-vendor e-Commerce website.
Magento
Magento is one of the finest software to build a multi-vendor e-Commerce website. The platform itself is built upon open source technology, which provides the online merchants with a shopping cart system that is very flexible in nature. Being flexible, merchants are able to control over the look, content and overall functionality of their online stores.
Now what makes Magento the finest software in the market? Let us find out:
Magento has two editions to offer namely, Open source and Enterprise edition. It offers you with an option to pick either of the two, the community edition or the enterprise edition.

There are millions of developer communities and forums of Magento Specialists that offer great help when needed.

Millions of extensions, add-ons and themes for you to download.

It has an integrated payment option and also supports third-party payment options such as PayPal.

Lastly, Magento is built in a way to be search engine friendly.
Magento Build and Readymade Scripts, what to choose?
If you are developing a multi-vendor e-Commerce website using Magento CE (Community Edition), it is important for you to know, that it has its fair share of advantages as well as disadvantages.
It is fairly time consuming and you need to have a dedicated development team, to keep a check on it. It becomes equally important for you to optimise the performance as well as the servers, for the website to perform efficiently.
Things are different when it comes to readymade scripts. You can save your time and also the invested capital, if you choose Magento Multi-vendor e-Commerce script.
Here are the Magento readymade scripts:
They are cloud ready

They are highly customizable and also support 3rd party integrations

It comes with built-in features for you to build an absolutely functional website within minutes

They are perfectly optimised for all devices, without compromising the performance.

Get Themes, add-ons and extensions at zero cost.
WooCommerce
WooCommerce has achieved a lot in the recent past as its market share saw a rise from 20.8% (In 2014) to 26.5% (In 2016). They provide you with APIs that can be easily used for building extensions. Customization possibilities are limitless and more than 10,000 themes for you to choose.
WooCommerce provides you with all the essentials that multi-vendor store requires but it also provides you with some extra features that can really help your business. For example, it allows you to create a Blog of your own, to promote your products and also engage with your customer base. WooCommerce Specialists often offer great guidelines and strategies for you to implement.
PrestaShop
PrestaShop is considered to be the most server efficient platform to build multi-vendor websites. It is considered as the third best in the e-Commerce market share. It offer some great advantages like, it is SEO friendly, it is very easy to develop, multilingual etc. The sites that are powered by PrestaShop have an advantage in getting indexed by the search engines.
The admin panel itself is easy for you to master as it is transparent and straightforward enough to ease up your configuration settings and not to forget it is open source in nature. PrestaShop Development Specialists communities help you make the platform servers run efficiently with detailed guidelines.
To conclude, Magento, WooCommerce and PrestaShop are one of the best options for you to build a multi-vendor e-Commerce store. Of course each has its own unique features to offer but end of the day you have to choose what suits you the most.
Here at Helios Solutions we have an excellent development team of WooCommerce, Magento and PrestaShop Specialists that offer unique solutions and deliver satisfactory results. If you are someone willing to build a multi-vendor e-Commerce website, it is time for you to choose Helios.