Digital is here, whether you are ready or not! No matter whichever sector you are operating in – architecture, automotive, manufacturing, etc. your business would need to develop certain level of competency in information technology and software development. Not necessarily you have to start everything from scratch; you just need to reach out to our team of software development specialists and consider your digital transformation capacity now. Even if your business has hardly anything to do with digital or Internet of Things devices today; you should seriously consider crafting a digital transformation strategy because everything is going digital. This would empower you to maintain your competitive advantage in the years to come.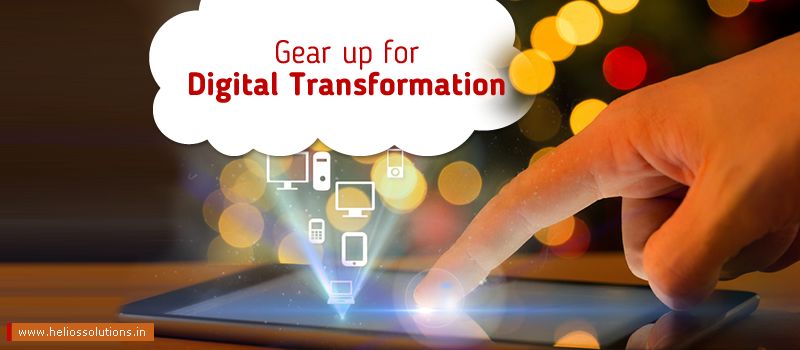 Embrace digital NOW!
It's high time; you should accept that digital transformation is the future of your business. Either you need to prepare for it or your extinction (choice is yours!). Therefore, start assessing your business processes including interaction with customers and suppliers, product development and maintenance in order to find out where it would make sense to digitize. Prepare your workforce for the digital future by ensuring you have the right talent to support your company's digital transformation strategy. It will not only impact your business operations but also the customer experience. Being a digital transformation agency, we have been enabling many of our esteemed clients to realize their digital transformation strategy.
recommended read – The Transition Of Europe Towards Building A Digital Future
Redefine your business culture and processes
Firstly, everyone involved in your business must be committed towards achieving the digital objectives of your company and also to meet the challenges of the digital economy. Then, identify those processes that could be streamlined through customized digital solutions. For instance, we have enabled many of our clients who are in the ecommerce industry to get an edge over competition by creating personalized experience for their customers. Our AI-powered solution enabled them to make personalized product recommendations to their customers.
We have been empowering our clients by enabling them to digitize their unique business need and operate in the market in an effective and efficient manner than their competitors. Do not wait for the perfect moment; contact us today before your closest competitor does!