Cloud computing becoming the next big since the future of cloud computing was launched 5 years ago! Since then cloud computing has evolved to many phases with businesses having their on-premises cloud services or using private cloud services/ third party cloud. But there is more to it! This technology is offering a mix for cloud usage – Hybrid Cloud.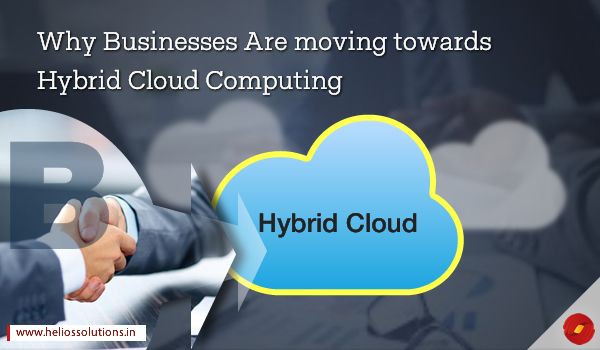 See Also : A LIST OF MOST IMPORTANT CLOUD CONFERENCES IN 2016 AROUND THE GLOBE
So what is Hybrid Cloud?
Hybrid Cloud is a cloud computing method which involves a mix of on-premises cloud services, private cloud and third party cloud services. Hybrid Cloud helps in creating an IT structure that allows workloads to move between private and public clouds as changes happen in computing or overall costs. With the help of this blend, one gets more options for data deployment and results in operational flexibility.
See Also : A LIST OF MOST IMPORTANT CLOUD CONFERENCES IN 2016 AROUND THE GLOBE
Cloud has become the next big thing! Now business owners are not debating whether to use cloud or not, they have started to consider cloud computing has one of the steps in transforming to the a fully digital IT structure that avails convenience and mobile-first environment.
The fifth Annual Future of Cloud Computing survey has highlighted the trends in corporate cloud usage. This survey is presented insights from all the industry sectors. Let us take a look at few statistics presented in the report.
Cloud is changing the way we do business
Significant processing, systems of engagement and systems of insight are moving to the cloud — 81.3 percent of sales and marketing, 79.9 percent of business analytics, 79.1 percent of customer service and 73.5 percent of HR & Payroll activities have already transitioned to the cloud.

IT is moving significant processing to the cloud with 85.9 percent of web content management, 82.7 percent of communications, 80 percent of app development and 78.9 percent of disaster recovery now cloud-based.

While business users have been a fan of cloud's ease of use, accessibility and scalability since 2011, the importance of cloud agility has jumped from fourth to second in importance within five years.

Among all survey respondents, the top inhibitors to cloud adoption are security (45.2%), regulatory/compliance (36%), privacy (28.7%), vendor lock-in (25.8%) and complexity (23.1%).

Concerns regarding interoperability and reliability have fallen off significantly since 2011 (15.7% and 9.9% respectively in 2015). However, the cost of cloud services are now three times as likely to be a concern today, versus five years ago.
What to expect from Hybrid & Public Cloud Computing?
Today, three quarters of company data in significant volumes is living in private or public clouds. However, company data in hybrid cloud systems is forecast to double over the next two years.

Corporate cloud computing strategies are focusing on public (up 43.3%) and hybrid (up 19.2%) while private cloud has taken a significant back seat in comparison (down by 48.4%).

SaaS is the most pervasive cloud technology used today with a presence in 77.3 percent of all organizations, an increase of 9 percent since 2014.

Accordingly, ROI expectations are high with 78 percent expecting to see results within three months. Fifty eight percent expect ROI in less than three months for PaaS services.

Among users taking the survey, the biggest factors preventing use of public cloud offerings are security (38.6%), privacy (29.8%) and expertise (22.8%). Regardless, the outlook for ongoing cloud service adoption is very bright.
(Information Source: Annual Future of Cloud Computing Survey)
Concluding:
Understanding the above statistics, you can see that usage of cloud is not just evolving methodically but also increasing with the passage of time. Those who have not planned to use cloud services, must consider including the same in this year plan for designing their IT structure in order to save operational costs and avails access anywhere. Cloud technology empowers the IT industry and its DevOps where even the traditional IT companies are planning and strategizing for an IT structure that runs on the cloud. This is not just a trend but more like need for businesses.
If you still having problems to make a decision, let the cloud computing experts who are software development specialists help you decide how to use hybrid cloud to get the best of the blend. We are an IT Outsourcing Company India and always look forward to new opportunities in development where we have already helped businesses in UK to make the best of IT structure for their operational activities. With us you are rest –assured, talk to us now: https://www.heliossolutions.co/connect-with-us/