Many businesses globally are making the shift to cloud based solution because slowly it's gaining importance among businesses and IT professionals. From the business point of view, yes it is very advantageous but it is also proving very advantageous for IT companies.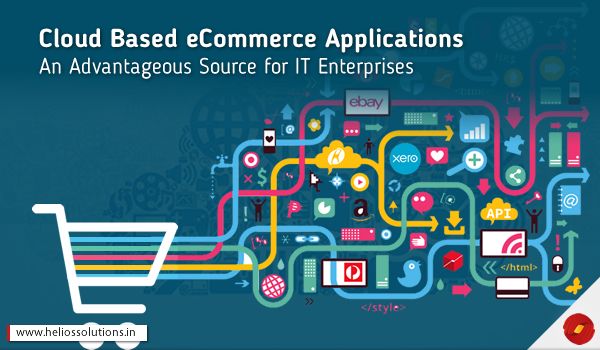 All companies are looking for market opportunities. But with cloud computing, the available resources are enabling IT companies and Businesses to exploit these market opportunities with more accuracy and precision instead of decisions based on instinct.
IT as business Advisors
With the increasing competition, the eCommerce market is booming with data and information where consumerization is becoming the key to reach out to more customers. IT companies are acting much more than just service providers where from consulting to maintenance and support post development are also being considered. Here, cloud computing is playing huge role in making a good source for information and decision making. Technically speaking, cloud computing model is providing enterprise with flexible and on demand, real time pool of configurable computing resources. This also includes servers, databases, software applications, storage capacity and computing power.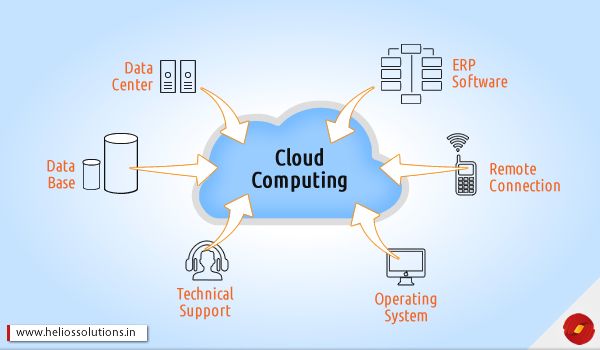 Enables Businesses for Immediate Response to Market Opportunities
Most of the businesses follow the 'Pay as you Go' rule. But with the trend of cloud based solution, business leaders and professionals are able to focus on their tasks where they do not have to worry about implementing a viable solution.
Since many IT professionals are also playing the role of a consultant, they thus need to have a clear outline about the business goals, objectives, costs and benefits. It requires continuous reviewing of systems and data that needs to be integrated  i.e. customer service systems, data sources, customer data sources etc. to be able to serve clients with a more precise decision making process resulting in meeting the purpose of developing an IT solution. Irrespective of cloud computing solution they develop, the application should have the capability to access customer data, product data and fulfillment systems in the case of eCommerce to back them at all times. Cloud based solutions allow companies to be prepared with the necessary elements that will need to keep up with the everyday trends of the eCommerce market.
Also read: HOW TO BUILD, LAUNCH AND GROW AN ECOMMERCE STORE?
Enables Scrutiny of IT Consumerization to Offer Robust Solutions
In today's time, it has become very important for B2C companies to exploit eCommerce platforms for direct sales leveraging them to include transactional capabilities for their business sites. Moreover, these eCommerce platforms act like a source for scrutinizing the factors of consumerization in order to help clients with robust solutions. This is where CSPs come in picture.
With the increasing competition, online shopping experiences are becoming more consumerized due to which IT companies are aiming at creating retail customer experiences. Here, if we consider those Outsourcing IT partners who are Cloud Solution Providers (CSPs), then it is mostly observed that they create retail models which are not well versed with B2B requirements. So sometimes they are unable to offer those features that consider B2B where there are large orders, segmented product catalogues and more complex functions. So when selecting a CSP model, they need to be more careful to meet B2B or B2C requirements in order to be able to serve the consumerization complexities of the market.
Thus, select an experienced eCommerce Development Specialist or IT Outsourcing Partner is a must for creating cloud based eCommerce applications.
Understanding Pros and Cons of Cloud Based Solutions for Selecting of Solution
More than it being a right solution, it has to be most suited solution. As with businesses, as the business model changes, the solution requirements change. With the understanding of Cloud based solution, IT professionals' needs to ensure that they weigh the pros and cons of the selected combination of technology platform and the blend of user experience and required solutions. Choosing Iaas or Paas based eCommerce application can depend on the kind of infrastructure one wishes to create. In this case, preparing a road map works the best where the solution architect can play an important role for a IT company. Further, IT Company has to also determine the features and functions to include meeting the eCommerce platform needs, here preparing blueprint of your requirements gives a clear picture which is also the part of consultancy. Here, cloud based solutions can tell IT companies about the latest trends, customer preferences in real-time resulting in more improvised solutions.
Cloud experts can help organization in lowering costs and take advantage of business opportunities through cloud based applications.
Few Points WORTH Considering:  (Statistics from Europe)
The highest proportion of enterprises using cloud computing services (45%) was the information and communication sector
 Economic sectors ranged from 14% to 20%
Professional, scientific and technical firms comes in between with 27% reporting that they used the cloud. 

 
(Information Source: http://ec.europa.eu/ )
Hire an eCommerce Development Expert and Cloud Expert at Helios Solution who come with an experience of consulting eCommerce businesses and also understand how cloud solutions can provide with better understanding of the market dynamics. It is time that businesses realize the importance of cloud based solutions not only for B2C companies but also for B2B companies.