Conversion rate is kind of very important for any ecommerce website. The website owner will have to assess, if the conversion rate of a website is poor. Just attracting the shoppers would not work; the site would have to work in a way that would help convert the visitors into customers.
Conversion Rate Optimization is a technique that measures the overall performance of the website, using analytics and user's feedbacks. It can also be used to improve the KPI's of a particular website. Generally it is associated to acquiring new customers and improving the conversion rates.
It is always a good thing to design a site from customer's perspective. Understand the customer's requirement and direct them to easily locate the products and make shopping easy. This is the only and the best way to enhance the website's success.
Few tips to optimize the conversion rate of the website: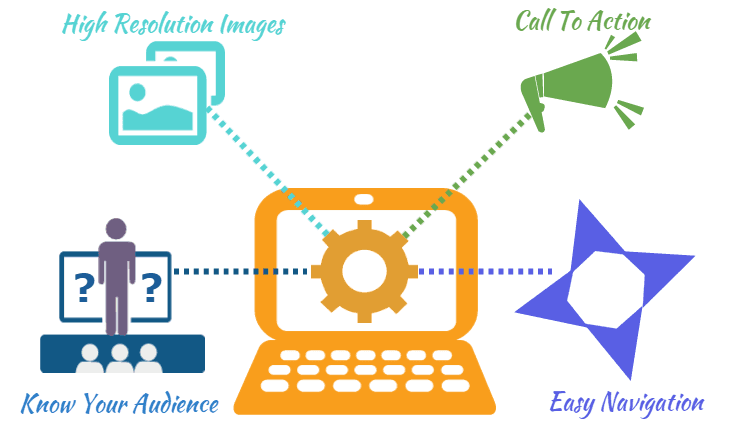 Know Your Audience:
It is important to know who the targeted audience are, people who are actually going to buy the products from the site. Determine their emotions; it generally drives people to buy products online and use them to induce the decision to buy in the customers. The success of the online business depends on the behavioral patterns of one's audience. The images and information provided by the website determines the customer's decision of buying or not.
Easy Navigation:
The navigation of the website should be simple and easily understandable by the customers. Direct the visitors smoothly through the site and help them to check the products or services quickly and with convenience. Design a prominent search bar, and have advanced search options that can help customers find products easily.
High Resolution Images:
When designing the site, make sure to include high resolution product images. The images should be showcased in a best possible way that can help attract more customers. Have zoom effects on the product images that can be viewed from varied angles to get a clear picture.
Call to Action:
The call-to-action button should be clear and impressive. Place the buttons where it is easy to find them and include good visuals to get the visitors easily attracted. CTA can help direct the visitors to what's next on the website.  A customer who is directed through the entire website without any hurdles is a happy customer.
Follow the above mentioned tips and improve the conversion rate of your online business.
 Contact us for if you are looking for E-commerce Development Specialist and we will help you acquire the best possible solutions to your requirements at https://www.heliossolutions.co/ecommerce-services/