With so many e-commerce platforms available around, choosing the perfect fit for your business can be a quite daunting task. Still PrestaShop has emerged as one of the most popular e-commerce website solution for small and medium sized businesses. This is substantiated by the fact that around 250,000 successful stores are powered by PrestaShop in the competitive e-commerce landscape.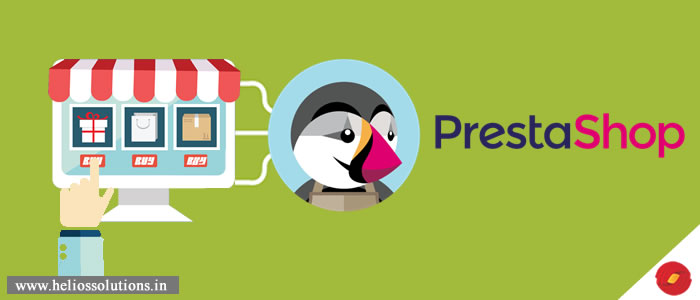 Let us delve deep into some of the advantages of PrestaShop to understand why more and more businesses are joining the PrestaShop bandwagon:
Allows localization
PrestaShop allows broadening your horizons by allowing you to localize your site through translations and adaptations. Having a multilingual e-commerce website would definitely be an added advantage, it will maximize your outreach. This amazing feature has led to the phenomenal growth of this platform over the past few years.
Integrated statistics
Another powerful feature of this platform is its back office dashboard that displays a number of graphs including the net profit graph, which allows you to keep track of your profit margins in real time. Another feature allows you to study your best-selling products, most valuable customers, and much more via a dedicated statistics page. You can talk with PrestaShop specialist to integrate Google Analytics to take your e-commerce business to higher level.
See Also : Effective Tips To Enhance Your Website Performance[Infographic] By Helios
Global community
This platform has a thriving global community which is a highly valuable asset for both PrestaShop and its users. The latter can naturally rely on and refer to the highly dedicated and experienced community to help solve problems.
SEO-friendly
With the digital realm getting more and more competitive on daily basis, it is very important for your e-commerce website to be SEO-friendly to get more traffic from major search engines. However, with PrestaShop development, you can rest assured of a good online traffic, as it is easy to change the URLs and title tags of PrestaShop powered websites.
Free and Open source
This highly efficient e-commerce platform will not be a burden on your pocket, and hence you can save your valuable money, and utilize it for other marketing channels like social media, banners, Google Adwords, etc.
Features and functionalities
This platform always had an eye on innovation. Its core features have been always impressive, which investors like you were quick to recognize, leading to its popularity. To make the most of its rich and robust functionalities it is better to consult our team of PrestaShop specialists. You can get professional guidance and a cost-effective solution within an optimum timeframe.
Free modules and themes
This effective e-commerce solution doesn't demand server resources. It offers free modules and themes which are an added attraction as it allows you to enhance the look of your e-store within no time.
Hope you had a convincing read about this powerful and feature-rich e-commerce solution. To build an e-commerce website for your business, contact our team of PrestaShop specialists today!