Since online stores are becoming really popular among users, it is the time that most of your ideas can be executed with ease. Now you don't need a location or store to really function or sell. All you need is an idea and that idea to be developed. If you are a mid-sized business or someone who is thinking to just start-up then, you must consider developing your eCommerce website with WooCommerce technology.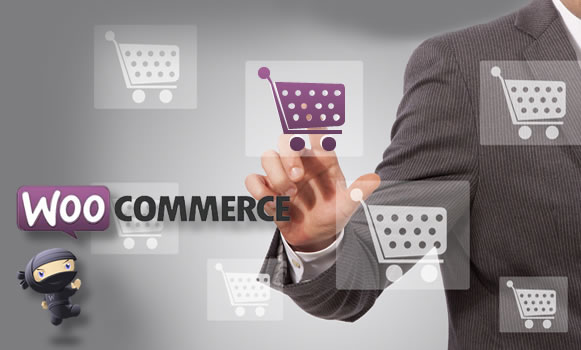 Being a start-up can be really stressful, right from figuring your business module to developing a proper platform can be handful. So we have tried to make your life easier through this blog.
Select what is Best!
Here are a few things that should help you decide –
PlugIns – Friendly
This technology offers the best in plug-ins options. It has a wide variety of plug-ins available. Website development can be really convenient and quick with this WooCommerce. It has thousands of plug-ins that help you achieve n number of extensions and expansions in any direction. Other technologies allow custom integration of plug-ins, with WooCommerce they are available at your disposal. If you are facing difficulties with development on WooCommerce, then you must hire a Woocommerce specialist as this technology simply cannot go wrong or leave you dissatisfied.
Extreme Control
With Woocommerce as your development base, you will have things under control. You can keep a tab on just everything. It offers complete control over your website interface. Although you don't have to worry as it does not control your users. Occasional security updates is all you have to deal with. This way you are never stuck waiting for the tech company to upgrade their codes and then allowing you to go further.
Supports Word Press
We all are well-aware that wordpress platform is the widely accepted and most supported platform for web usage. From business owners to institutions, it is the most robust form to have an online presence. Here you are benefitted as WooCommerce is directly integrated with WordPress. Now, that makes your life much easier. So you get all the benefits and plug-ins that come with WordPress. And because its wordpress, you will never have issues in finding a WordPress specialist or extensions.
Highly Secure
WooCommerce ranks high when it comes to security. It is now being selected over Magento for eCommerce website development due to factors like security and ease in development. Why? Its POS is regularly updates which makes its highly secure. As updates are frequent, they are always compatible with wordpress versions and upgrades. If in case you have a bug, a WooCommerce specialist should resolve it for you and trust us on this one, it is highly secured so any bug in the plug-in will not affect the functionality of your website. 
Known Name
In the recent times, as mentioned above, WooCommerce has crossed the market share of Magento Technology on web as an eCommerce platform. The main reason being the support base which makes it a better technology to develop eCommerce websites. Supported by a bigger community and used by businesses globally, finding support becomes much easier. Being an open system, developers can introduce more features to it, making it even more robust and useful. Also, the fact that the language used is PHP which is also one of the most accepted language. Therefore, with such benefits you cannot really deny to the fact that it is the best option for your eCommerce website development.
If you are still not convinced, we have few other added benefits listed here –
Free to download – Like right now – http://www.woothemes.com/woocommerce/
Flexible – range of products, inventory, tracking etc.
More than just eCommerce – It offers a professional platform with features like blog integration.
Customization – You can easily customize just anything and everything
App Galore – It supports many extensions, thus integrating applications is easy.
We are sure by now you must have made your decision, if you have, you must get in touch with the WooCommerce Specialist and also give a thought to Outsourcing WooCommerce India as it is highly affordable.  We are a bunch of enthusiasts who love challenges and eCommerce website development is our forte. Visit our website to look into our happening portfolio: www.heliossolutions.co. If you wish to make it happening on your eCommerce websites, we shall help you out with our team of WooCommerce specialists.
Hopefully we are helpful to make your decision. Have a beautiful day! In case of queries, just comment, we will give you the guidance ASAP.