Everyone is in the race to achieve the most effective eCommerce website. All eCommerce business owners dream of having a website like Ebay or Amazon.  Building an ecommerce website has to be undertaken with optimum care. OS Commerce is an exclusive platform for eCommerce development offering the most robust features as an open source platform.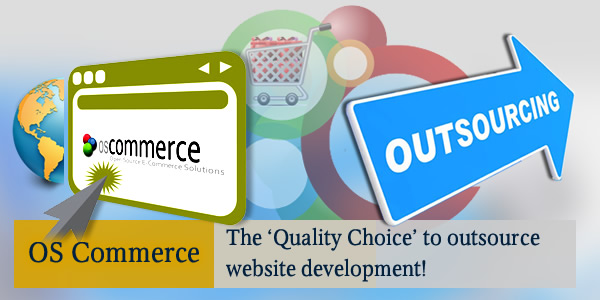 It is said to have the most comprehensive open source development system. If you wish to create a promising image online, OS Commerce looks like an advantages and cost-effective platform.
Check out the following features –
Administration/ Backend Functionality
Comes with categories in products and services and supports products in categories and categories in categories. One can easily add, edit or remove categories, products, manufactures, customers and review from the backend. It supports physical and virtual products for download or shipping purposes. The admin panel is secured with a username and password. The website owners can directly get in touch with customers through emails and newsletters. OS Commerce avails easy backup options and restoration of database. You can print invoices and packaging lists. Also, uploading inventories and getting statistics of product sales and customer base is also very convenient. You can select what to display and customize its arrangement. There is a support system available for multi currency and multi-lingual options.
"onvenience at your backend!"
Design/ Layout Options
OS Commerce offers great features to elate the experience of your buyers. It offers eye-pleasing template and options to customize the look and feel of your website. The platform is integrated with template structure that allows layout changes to be adaptive, easy and quick. It allows integration into an existing website. It also allows support for dynamic banners with full statistics. You get the best looking website in the most cost-effective prices. The OS Commerce community has uploaded more than 7000 add-ons for users to customize their online shops.
"Avail eye-pleasing options"
Customer Functionally
Customers can maintain their accounts and can view their order history and order statuses. It avails temporary shopping cart for guests and permanent shopping cart for customers, fast and quick search and advanced search features. Further, it offers product reviews for an interactive shopping experience. It also aids in foreseeing checkout procedure with secure transactions through SSL. You can choose the number of products in each category which can be shown and hidden. Global and per category best seller lists, display what other customers have ordered with the current product shown. Bread-crums trail for easy website navigation.
"Treats your customers"
Product Friendly
There are so many open-source platforms but OS Commerce stands out due to its product functionality that avails users with dynamic product attributes relationship and HTML based product descriptions. So you can customize your product descriptions too. It also provides control for out of stock products where you can still showcase their availability. Customers can subscribe to products to receive related emails or newsletters. These features make OS Commerce very user-friendly and aids in enhancing user experience.
"Brilliance in Categorization"
Payment & Tax Convenience
OS Commerce offers flexibility in tax implementation by state or country basis with set of different tax rates for different products. It accepts different offline payment processes like cheque, money orders, offline credit etc. and online payment options like PayPal, 2CheckOut, iPayment etc. You can disable few payment services depending upon the location selected. Also, tax on shipping services is integrated as per shipping services.
OS Commerce is a PHP/ MySQL based catalog and a shopping cart application that is directly integrated to the website, you can ask your developer to build around OS Commerce with the existing website also.
"Hassle-Free Transactional Features"
Outsourcing Software Development is a crucial decision; OS Commerce is a popular platform among businesses globally. eCommerce development needs edits and replacements often, so the system you opt for needs to be robust and convenient in order to make changes whenever required. We recommend Outsourcing OS Commerce India is a good option as it is very cost-effective. Also, with us you have added benefits of having a custom project manager that communicates with you in your native language. So, all you have to do is explain your idea and we will help you in achieving it.
We are eCommerce Development Specialists who wish to break limits in the field of Information and Technology. We excel in making responsive websites and web applications for effective eCommerce business owners. Get in touch with the website development expert and make an impression on your customers.
Get in touch with our expert team, simply log on to: www.heliossolutions.co and avail your custom project manager who communicates with you in your native language. Write to us in case of suggestion, opinions and queries, we love having discussions.