Are you dreaming of creating eCommerce website using Opencart CMS? Unless you possess amazing skills required to design an excellent user-friendly website, you should not risk splashing in the pool of website design & development on your own. Equipped with the latest technology, tools, knowledge base R&D team, Web development companies can craft a brilliant eCommerce website that creates better user experience, conversion, and engagement and security standards. By outsourcing the projects to experienced developers, you also save the hidden cost of required equipment and relevant staff. Time can also be by your side because by handing the job to outsourcing Development Company, you can have enough time to focus on other major tasks of business process.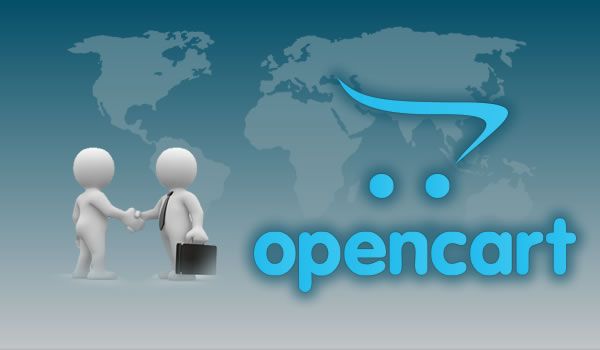 So here is the checklist you need to put under your eye before you ever choose to outsource the Opencart development to the most qualified development solution company. It will limit your sufferings later (maybe severe bouts of headache or head-spin).
Check points for the potential Opencart Development Company
When finding the perfect Opencart development company, you need to make a promise to yourself that you will never compromise on the quality of the end result. Competitive price is every business's expectation to ensure overall economy. But the chances are, you may encounter some prevalent companies in the market seemingly levying you massive charges. Check if they are offering you value and high-quality customized solutions in return for what they demand.
There are a growing number of companies that house in-house project managers who share the same origin with nations of target market to nullify the language barrier. If possible you can seek liaison directly with native project managers from your own country to ensure the outsourcing experience is the same as if you are in your own country. This kind of outsourcing arrangement eliminates any chance of misunderstanding, discomfort, fear and question of credibility.
Subsequently, confirm whether or not what they profess is true to the point of honesty. If they are really a transparent company doing as they promise, they will show you the living example of their past work in the relevant niche.
It is also essential to first verify the quality of their previous work. Ask them to showcase their portfolio of successful projects they had accomplished in recent past with active web URLs of each said work.
Alternatively if they don't have anything relevant but still have got experience in other fixes, tell them to do small design task or little brainstorming for the development of new plugin. Are they ready to give you custom theme design based on rough sketch layout and brief ideas? The positive 'yes' can decide the rest for your business.
Easy working style, readiness to conduct frequent communication, punctual milestones presentation and quick understanding of the online eCommerce store you have in your mind are most sought expectations. Know if they are able to conjure the picture of resultant website you want to see in the end and if their perception matches perfectly with what you have imagined. This shows that the development solutions company you are going to engage with has potential experience in the field.
In case it is difficult for you to trust their products and mission hitherto, you can check their online reputation and attributes, reviews, rewards and certifications or past projects that work as sound testimonials for clients.
Check if their development services are Google-friendly. When you use project-related keywords and find them on the first page of Google, it is a way to go.
One more undisputed testimonial is case study that demonstrates their organization's professional journey, a compilation of the resources used, technology preferred, discoveries made, deadlines met, quality standards and communication techniques they believe in.
The eCommerce features you should expect from Opencart Web Development Company are:
Intuitive dashboard
Admin panel is the key area for any website owner because it allows you to make changes to the front end content. Opencart version used for your website should enable you to modify webpage content through sophisticated maintenance and absolute control.
SEO optimization
Being on top in the business is necessity. SEO friendly well-optimized website comes into viewer's view easily. That is why make sure your website has all the ability to rock among Google search results.
Fully Responsive design and compatibility
If you have a website design that is compatibly visible across all the devices, it means you are likely to garner business profit from the audience active on various devices.
Custom Opt-in forms
Make your more customers sign-up for your services through email alerts, ebook, automated messages. Embed it into your site and generate leads.
Security checks and fraud detection
For customers to rush to your website and buy something from your Open cart eCommerce, make sure their information online is secure. There should be no instance of data theft or relevant fraud.
Simple, easy and clean coding
Clean, simple and easy coding means greater scope of modification in no time. Plus, code manipulation can also improve the site load speed if done properly.
Commerce enhancing attributes
Image zooms, multiple payment gateways, multi language support are the kind of traits that customers are dying to use. Give them and they will have pleasure doing commerce with you.
Building an Opencart ecommerce site is not as challenging as building an online store that is fully optimized for SEO, speed and performance. Outsourcing Opencart Development India could give you a competitive edge as compared to local website development services. Get more tips and insights using our website development services here at https://www.heliossolutions.co/ecommerce-services/. If you think of Ecommerce Opencart website, get real-time expertise from the Opencart specialists who have years of experience working with the CMS.