Facebook launched a new app called "Hello"; it acts as dialers as well as a caller ID, which lets users, know who is calling even if they do not have their number saved in their phones. They app has been created by the same team that created Facebook's standalone messenger app. Besides other features, it also allows the user to make free calls over WiFi.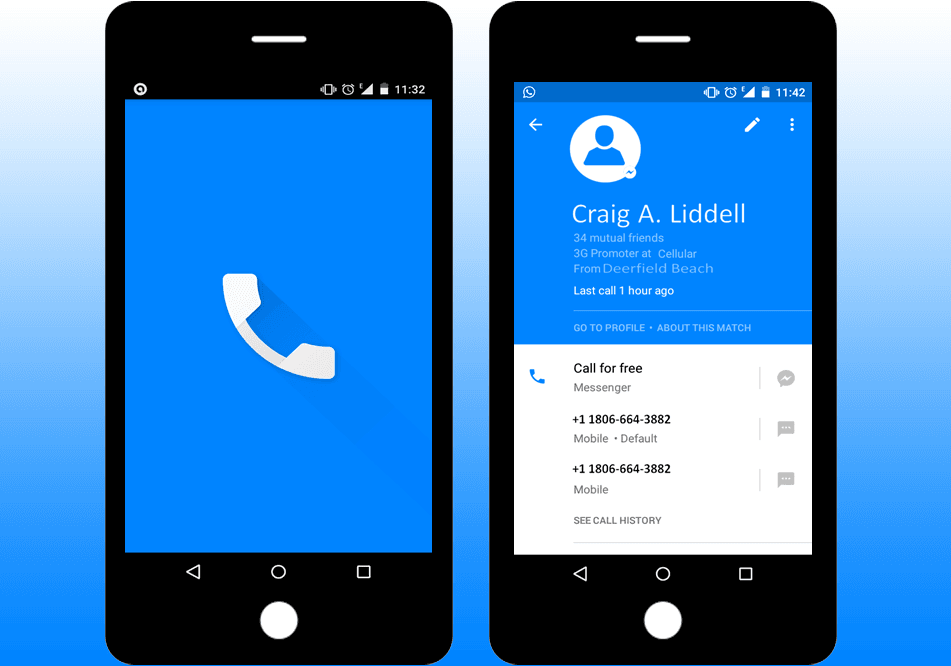 The app is only launched for Android users as yet. "Hello" is available for free in the Play store, which replaces the native Android dialer with a significantly more Facebook-centric version.
The app includes 3 key features:
It uses Facebook to identify callers, even if the contact is not stored in the user's devices.
It makes it easy to prevent calls from unwanted users or spam calls.
 And, it also has powerful search feature that allows the users to find local businesses.
This is how it works:
Once downloaded, you need to sign in with Facebook, and give it permission to sync the contact with Facebook and interact with calls. When a user gets a call the app shows information about who's calling, even if the contact is not saved in that user's phone. However, it will only display information that has only been shared on Facebook.
"Hello" lets the user block unwanted numbers, and these numbers get sent to the voicemail. The app also promotes the use of free calling over Wi-Fi, something that has long been part of Messenger. With permission "Hello" also allows adding profile pictures and other information to the contact in the address book.
It also serves as an enhanced version of the phonebook, providing extra information about friends and others shown online as scrolled down the contacts. Facebook junkies adore the app, whereas others will just stick to the standard dialer flipping over to maps for lookups.
"Hello" has reminded most users of what makes Facebook essential.
Get in touch with us If you want to Outsource Mobile Application Development India project and for more information visit https://www.heliossolutions.co/mobile-application-development/