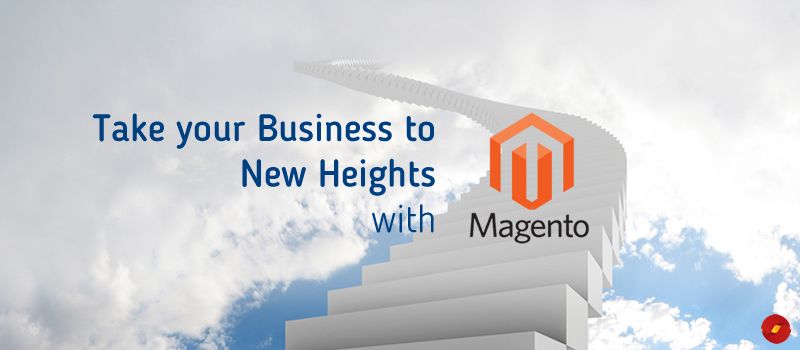 A few years ago, e-commerce strategy meant competitive advantage to businesses but now it is a strategic business imperative across all industries and company sizes.  As businesses differ from each other, so do their needs. Therefore, an ideal e-commerce platform should be as flexible as possible. No wonder that Magento is regarded as the best choice by companies of different sizes and business practitioners across industries because of its scalability, expandability and flexibility. Moreover, it features a framework system that empowers you to shape it completely as per your needs. Here are few reasons why it is the most sought-after e-commerce platform today:
It is ubiquitous
Statistics reveal that among the 30 most popular e-commerce platforms Magento has a market share of 29.8 percent which infers that it hardly has any significant competitor in that respect. Furthermore, this platform is not only preferred by mass online stores but leading global brands including Nike, Samsung, Ford or Olympus also bank on it to effectively sell their products online. Hence, you too can rely on this feature-rich e-commerce platform and make a profitable web presence. Contact our team of e-commerce development specialists with your specific requirements and get an estimate for a custom e-commerce solution.
See Also : Key Criteria For Choosing An Efficient E-Commerce Development Agency
Rich Administrative Area
Magento is a robust system and it is capable of handling many complex things. This is because it has a remarkably rich administrative area that allows you to tailor everything according to your needs, be it content targeted at different customer segments or product features and categories. Another major advantage of Magento is that you can customize your e-store such that different customer groups such as retailers and wholesalers can see different prices on the pages of your web shop.
Manage Multiple Sites Efficiently
When your business grows and you deal with many brands, this platform provides you with the flexibility and opportunity to handle infinite stores simultaneously. You can have separate store for each brand, independent from your main e-store, with different prices and discount offers defined for each store yet managed from one single administrative area. With responsive design and advanced SEO toolkit, Magento is more amiable to Google algorithms, thus helping you to increase your brand's online visibility.
Security is Top-Notch  
Operating a business in the digital realm that is growing vulnerable by the day is truly challenging but luckily Magento is here. This highly secure platform is always under constant watch of experts like ethical hackers who are searching for vulnerabilities and eliminating them by uploading patches. Whenever any update is available the system will call your attention; you need not go hunting down for the same. When you have custom developments in your e-commerce website, it is better to seek support from our team of Magento Certified Solution Specialists to carry out the update process effectively. Hope it was a useful read! We are an e-commerce development agency proficient in equipping our clients to compete and thrive in the rapidly evolving e-commerce era.