Today's tech-savvy consumers are busy navigating the digital realm on their favourite device, the smartphone. Data from Statista, the leading online statistics portal, projects that 36 percent of the world's population will be using smartphone by 2018, up from almost 10 percent in 2011. By 2019, the smartphone users are expected to cross the five billion mark. Therefore, it is imperative for businesses to have an intelligently crafted e-commerce strategy in place to cater to the needs of their online audience and engage them effectively.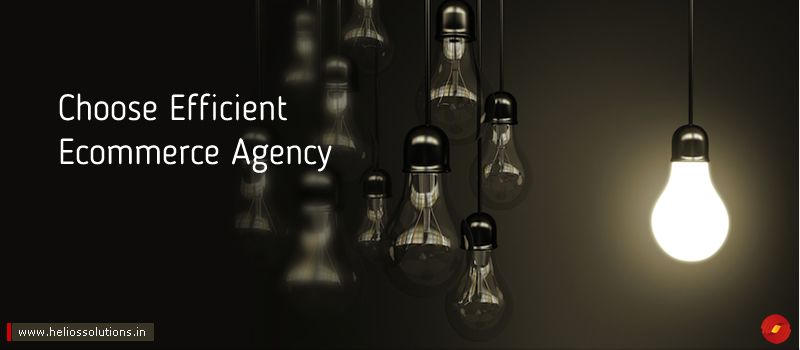 Although the e-commerce space has grown quite competitive over the years, still its future looks promising for small and medium sized enterprises. But you need to be adept at embracing current technology trends in order to get an edge over your competition. To achieve your e-commerce objectives successfully you would need to carefully choose an e-commerce development agency that is proficient and experienced at delivering custom and cost-effective e-commerce solution. Here are some important points that you need to consider while selecting one:
Strong Portfolio and Technical Expertise
Before hiring an e-commerce development agency, you should do a thorough research to know about their technical expertise. It is also important to find out about their previous experiences and the projects they have successfully completed. To know about the potential area of the company, it will be perfect to view their portfolio. You will get an idea whether you can entrust them with your project or not.
See Also : Enjoy A Competitive Advantage In The E-Commerce Space With Magento
Effective Communication
Maintaining an effective communication between clients and developers is a basic requirement for the success of any project. Find out about the communication strategy of the company you are planning to hire and make sure that they are using the best communication tools like Skype, Email, etc.
Follows a Clear and Organized Strategy
A reputed e-commerce development company will always inform you about the overall project completion strategy. During the course of the project also they will update you time to time about the project status so that you get a clear idea whether or not your project is proceeding in the right direction.
Proper Cost Estimation Plan
Before you move ahead with your chosen company just make sure that they show you proper cost estimation plan. Double check that there are no hidden costs so that you can avoid hassles in the future. Make sure that the company you are hiring provides you with quality services at competitive rates.
Always meets the deadline
Falling behind project schedule or missing deadlines could have catastrophic effects on any business. So it is of utmost importance to find out that the company you are hiring is adept at meeting deadlines.
Our team of e-commerce development specialists at Helios Solutions is proficient in developing attractive and engaging e-commerce websites, delivering projects on time and exceeding client satisfaction.