Magento is the number one digital commerce platform provider with more than 31 percent mid-to-large companies relying on this worldwide leader for their commerce platform. Moreover, it powers over 25 percent of all e-commerce websites listed in the Alexa top one million sites, which is way more than any other e-commerce platform. News from Magento's press room boasts of having 45 customers with more than $100 million in annual online sales and its clientele include Coach, Zumiez, Birchbox, QVC Europe, Signature Hardware, and Jomashop.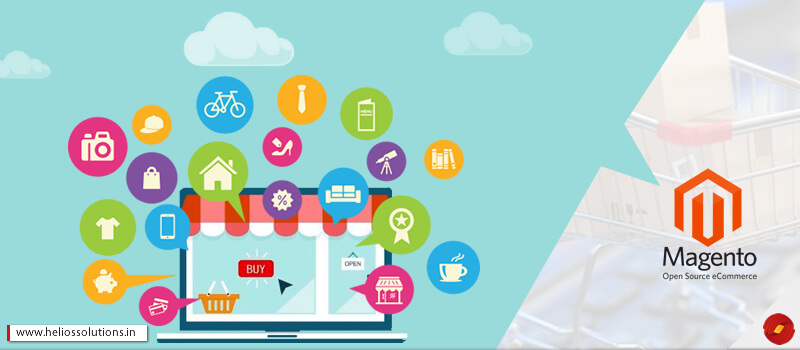 Magento enables B2C businesses to outperform peers
More online businesses are choosing Magento as they are experiencing higher sales growth than businesses using other e-commerce platforms. As per Internet Retailer 2016 1000 data, online shops powered by Magento are enjoying sales three times faster over the years than e-stores using other digital commerce platforms. This is because it enables e-stores with large and complex inventory that need to model complex product types to run with agility. Even allow you to control multiple stores from single CMS back-end with a powerful and expandable admin panel. Our team of Magento Certified Solution Specialists is adept at providing customized solutions as per the business needs of clients.
"We saw our online sales jump by more than 40% year-over-year in 2015, largely on the strength of the Magento platform," stated Osher Karnowsky, General Manager at JomaShop."
Magento creating Modern B2B experience
This innovative digital e-commerce platform can efficiently support B2B needs including account management, streamlining repeat or bulk orders, inventory tracking across multiple warehouses, personalized pricing terms and seamless integration with ERP back-end systems. According to Forrester Research, 93 percent of B2B buyers prefer to purchase online from vendors who provide them self-serve information and ordering options. And they predict that the U.S. B2B e-commerce market will be worth $1 trillion by 2020. Magento is succeeding in the B2B scenario because it is committed to providing shopping experiences like B2C for their B2B customers. Our team of E-commerce Development experts is creating compelling buying experience for B2B customers through Magento custom development with available off the shelf extensions.
If you are looking forward to create a robust and scalable e-commerce website and an exceptional customer experience for your B2B or B2C customers reach out to us; we are an E-commerce Development Agency enabling our clients to get an edge over competition with custom e-commerce development.