Smartphone and app stores are the growing giants of the 21st century. They have certainly revolutionized the world of developers in every growing aspect. Developers have more and more opportunities to explore the very idea of making the best applications for all platforms and offer a variety of new apps to the users each and every day.
There are millions of applications for us to download everyday with a unique experience that we can share with our friends and families.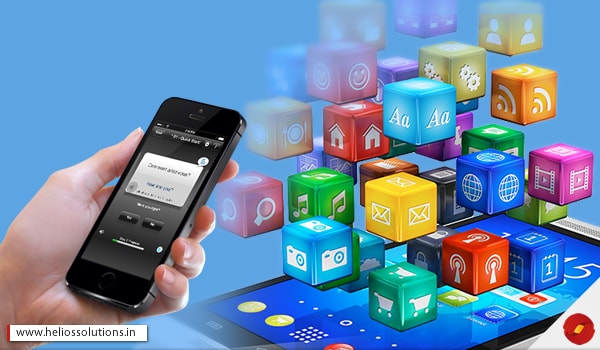 With millions of Apps for the users to download, the question that really arises is, "How difficult it will be for a user to decide which App to download?" Things are not any different for the developers as well. They have to make an app that should stand out from the competition, which makes it even more challenging at their end.
There are many things that are proven to be an influential factor for an App to be popular. Factors such as, the overall functionality of the app, way the promotions of the Apps are carried out and also how engaging the Apps really are for that matter.
Reviews are also one of the most crucial factors that can really make or break your App. If a consumer does not feel satisfied enough, or your App fails to deliver on the promises it made, they will clearly write-off the App and that could really damage the value of your hard work.
Statistics given by COMPARE (Website with legit Statistics on Android and iOS) also suggest that, only 16% of users are likely to give an app a second chance for its previous failures.
There are no clear blueprints available on the internet to make a Mobile App successful, but there are few basic things that can help you make your App recognized amongst the consumers.
Do Not Rush With Your App
With the competition to make the best around, developers are often found in pressure to rush their Apps as early as possible. Many companies these days rush to bring their Apps in the market for generating quick revenue. Developers, who are skilled enough, usually make their apps quickly but as a result, a hurried process is carried out that directly affects the balance of the development cycle.
It is advisable to perform ongoing tests during the development process, to remove any kind of bugs or errors before showcasing the App to the world. Testing has its own complications. It is time-consuming. Releasing an App with bugs or errors can create tons of problems. For example, it can directly affect the credibility of the developer and consumer may even write up a negative review in the app store.
Mobile App Development Experts and other developer communities can also give you a detailed insight on how and when to launch an app in the market.  Make sure that current users aren't kept waiting for the patches to fix the bugs or else they might switch to an alternative app that has very similar features to offer.
Avoid Monotonous Functionality
Now there are many apps out there, who serve a monotonous functionality, such as to sync data or notes across all the devices. If an App serves a single purpose, you cannot expect it to have longevity. These days, consumer demand Apps that serve many purposes and developers should make Apps not only for today but for tomorrow as well by adding new features and functionality to it.  For example, Facebook Messenger being a social messaging App has many third party Applications integrated within it, such as Uber.
Making a Positive User Experience
Generating higher Revenue is important for any company and to deliver a positive user experience is also very crucial. Make sure you balance both the things in an appropriate manner. For example, as a developer if your design isn't liked by the user, you cannot expect them to purchase it or even spend money on the add-ons that your app has to offer.
Cross-Functionality is also a very crucial factor. Both Android and iOS require different blueprints and screen dimension, and it becomes important for the Developer to tailor the design and experience of the OS (Operating System) to provide a well-optimized experience. The App functionality needs to be very similar on both the operating system (Android and iOS). For example, if someone uses an Android for work but personally owns an iPhone, they would expect the functionality of an app to be similar on both the platforms. You can always follow the guidelines given by Mobile App Development Specialists for making a positive user experience.
A Better Support System
Apps do break and at that time, users do need immediate help. You need to have a better support system that is also very convenient to access. If users are facing any problems and they don't see any help to resolve their problems, they might just abandon your App.
Try and make the App functionality such, that those users with queries can get in direct touch with the developer or any help desk technician to resolve their problems.
To conclude, not every App will be a bestseller but putting these above strategies into practice, might create fair amount of chances for the App to be successful.
Here at Helios Solutions, we offer great help in building Apps for you and give you a detailed insight on putting the right strategies to survive the App market. If you want to build an App for your business, Helios can be your right partner.