Well it might seem like quite easier to find the right website building platform that would help you succeed but things aren't really that simple. If you as a businessman are looking for a website that does more than just being a photo gallery and offers you with enhanced functionality of eCommerce, the market out there is quite overwhelming.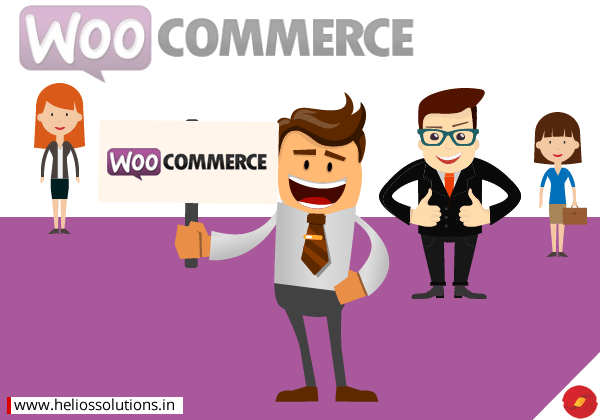 With that being said, WordPress has been the preferred choice for not only aspiring entrepreneurs but also well established businesses. WordPress offers numerous plugins as well as add-ons which are specifically built for the platform itself.
Talking about Plugins, one plugin that really stands out from the rest is, WooCommerce by WooThemes. It is considered to be the favourite eCommerce solution that provides you with complete control for you to sell anything. Basically, the functionality and the way it can be customized, WooCommerce was specifically built by keeping the business needs in mind which in result helps you create as well as manage the online store you've always dream of.
Why WooCommerce?
There are many WordPress plugins out there that are designed for eCommerce, but it is WooCommerce that stands out to be the best. It is basically a plugin that simplifies the online transactions, which enables direct selling, better payment processing and manages everything all in one place. Now, with all the customization as well as add-ons available, WooCommerce simply is the one-stop-shop for the store owners as well the eCommerce web developers. Our WooCommerce Development Experts offer our clients the best solutions when required.
The Reason We Love WooCommerce
WooCommerce offers enough perks to the store owners and the eCommerce web developers. Let us dive into the details here about why we love WooCommerce.
Built for WordPress: There is no doubt about it that WordPress is considered to be one of the best content management systems (CMS) out there. It powers more than 25% of the web. Now, WooThemes (makers of WooCommerce) has been in the theme building business for WordPress for quite a long time now. So this shouldn't come as a surprise to you that the integration of plug-in is almost seamless into any given WordPress website.
It has support for many payment gateways: WooCommerce happen to comes bundled with many of the popular payment gateways such as PayPal, BACS and more importantly with an option of COD (Cash on Delivery) as well.
Deeper Customization: As mentioned earlier, WooCommerce was built keeping in mind your own personal eCommerce needs. Whether you're a store owner doing the selling or a web developer doing the building, the plug-in offers a wide range of both frontend and backend customization.
Do it Yourself Vs Outsourcing
So, one of the prime concerns that are regarding online purchasing is mainly about the collection of data and also security. Now, when you choose to outsource your website's eCommerce functionality as well as the design things can be a bit overly complicated, which is why there are so many businesses that usually opt for the do-it-yourself (DIY) path that WooCommerce tends offers.
That sums up everything about WooCommerce and the reasons are genuine enough for us to love it. If you are looking for any solution regarding your website or are confused between which Plugin to choose for WordPress, you can contact our excellent team of WooCommerce Development Specialist and they can help you make a better choice with much better solutions.