Being a small business owner with a mobile app or simply a seasoned marketer, when you are out to send in your first notification to your customers, it is quite nerve wracking. In a nutshell, it is a bit scary and awkward as well. Why?
Once you send a notification, there are no take-backs. If sent, they aren't coming back.
It is really hard to choose the right time to send them.

There are chances that your notifications might annoy them or even force them to uninstall your app.
Don't be disheartened by clicking "send", when you do it in the right way, push notifications are incredibly the most powerful way to increase your customer engagement.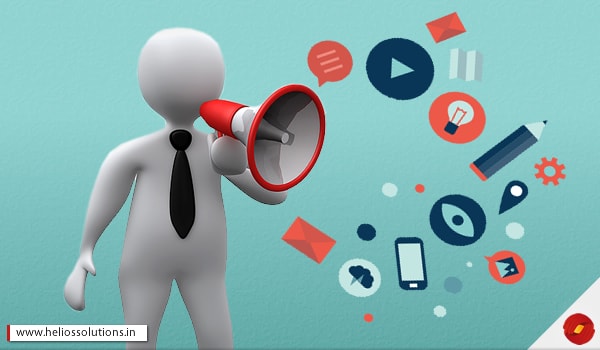 This article will help you with some effective tips that would help you push notifications just like a pro.
Avoid Forcing Notifications onto your Customers
Let us put it this way, you'd prefer to be invited to someone's house rather being forced. Now simply, apply this to your push notifications. It is important for you to summarize and frame the title in an appropriate manner. For example: "Here we are giving away 20 free Hot Dogs! Click here to learn more about it", rather avoid doing "Click here and grab a chance to enter our free Hotdog contest".  More importantly, you are sending out a message to your customers and you have to deal with only limited amount of characters, so better make the best use of them.  Do not forget that you are a Human; avoid using robotic language and make sure what you do, should play in the favour of customer's benefits and not just your own.
Remember that, push notifications can really serve as a strong customer retention tool.
Geofence Push Notifications
Basically what Geofenced push notification does is, it creates a virtual boundary around a specific area. So when users that travels in and out of the virtual boundary for a certain period of time shall receive the message. The push notifications fenced area can be customised as well, and by that the notifications will only be pushed to users who are in your hot spot.  This would certainly lessen the odds of your notifications bugging your customers with some irrelevant notifications.
Choosing the Right Time
How'd you feel if a notification wakes you up early in the morning or middle of the night? Terrible, Of course we all agree that the morning hour should be push free, but there are a lot more timing for you to choose rather opting for a bad one.
Poorly planned push notifications can really annoy your customers and also force them to drive away as quickly as they arrived using your app. By doing a proper study on the lifestyle and habits of your average user would benefit in lot of ways.  The decent time to send push notifications is between noon and 5 pm on the weekdays. Studies suggest that, avoid Mondays, because the numbers of average smartphone users are more likely to be the busiest at the beginning of the week, but Tuesdays and Fridays are fantastic.
To cut short, try and send push notifications when your users have enough time to read and respond, and better not disturb them in their quiet hours.
Acknowledge your positioning
You need to understand that there is something really remarkable about your small business that drove the users to download your app. Never forget that. With the help of today's technology guiding the audience to profitable decisions has really been quite easier. Push notifications are way ahead then email marketing, so you are by far ahead in the league. According to research, the open rates are higher of push notifications in comparison to email, say about 50% higher.
Lastly, if your user base has allowed you to breathe in their sacred mobile space,  it is time you appreciate and respect your positioning. E-commerce Development Experts often offer various strategies for you to implement and get effective results.
Here at Helios Solutions, we have an excellent team of E-commerce Development Specialists who believe in delivering the best results to our clients. Contact us to know more about us and we will surely guide you towards satisfactory results.