Today the e-commerce industry is flourishing more than ever owing to the steep rise in the number of online shoppers; thanks to the ever-increasing breed of smartphone users! The technological advancements in the field of augmented reality, virtual reality and Artificial intelligence have played pivotal role in the success of e-commerce by enabling businesses to meet up with the expectations of tech savvy consumers. This evident growth in e-commerce industry has prompted many businesses to embrace e-commerce development only to beat their performance expectations. The digital realm of prosperity is fiercely competitive too; follow these e-commerce tips in order to stand out among the crowd and make your presence felt: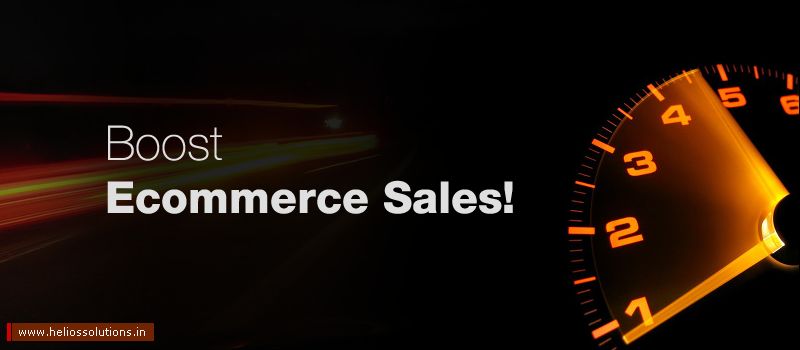 Clarity in shipping and return policy
If free shipping is not the policy of your business then it is very critical to make your customers aware of your shipping policies by highlighting them prominently before they make their way to the checkout process to avoid last minute surprises or rather say shocks with unexpected shipping charges. Furthermore, let your customers get rid of the fear of getting stuck with an unwanted product by having a generous return policy in place; otherwise you may lose them to your competitors.
See Also : Take Your Business To New Heights With Magento E-Commerce Platform
Seamless website navigation
Ensure that your website navigation is intuitive; in other words, make sure that the product menu items are presented in a logical manner so that your customers can find what they are looking for easily. Provide them options to sort products so that they need not sift through pages of results to reach out to what they want. Also take care to set the language of your website to one that reflects the language used by your audience.
Website speed
Site speed can be a critical factor affecting the conversion rates of your e-commerce website and sales. If your e-commerce website takes ages to load then it is obvious that it will be able to complete fewer transactions only. According to data from trusted sources, more than 70 percent online shoppers said that they would not return to a poor performing site to make a purchase and more than 40 percent told that they would share their bad experience with their friends. So, you can make out what damage a slow loading website can do to your e-commerce business.
Optimized for mobile
Mobile optimization is no more an option but a necessity for e-commerce websites, as number of online shoppers using mobile devices has significantly increased over the years. Moreover, you should also give voice search options to your customers in order to enhance their shopping experience. Being an e-commerce development specialist agency we often cater to this need of our clients since text-to-speech technologies are improving, artificially intelligent virtual assistant are becoming mainstream and consumers are using voice search more frequently.
Effective Product Landing Page
High quality photograph is the key component of your product landing page and is endowed with the power to eliminate many queries from the customers' mind. Video content is also important for differentiating products, building brand enthusiasm and generating excitement among consumers about a new product or service offering. Make sure to customize the product copy and let it speak about the benefits users are going to gain from the product rather than emphasizing product features only. Also remember to include user reviews about your products as they can significantly influence purchase decision of your site visitors.
Excellent checkout process
Display your shipping policies prominently in your e-store to avoid cart abandonment by customers. Also provide them an option to calculate upfront tax based on their area code to have a clear idea of the final price of the product they want to buy. Always include the guest checkout option in your e-store so that customers who are not very keen to create an account can also complete a purchase and you don't lose out on them. Hope, you had a useful read and you would be able to improve your conversion rates by following these proven strategies. Furthermore, it is very critical to have a highly-functional website as we have already discussed how detrimental a slow loading website could be for your e-commerce business. Reach out to our team of e-commerce development experts as we are adept at exceeding client satisfaction with our e-commerce solutions.